Advanced Cloud Security FAQs
Access our knowledge base to get answers to the most common questions users have about the Advanced Cloud Security App.
Does Advanced Cloud Security support Microsoft Dynamics NAV?
At this time, Advanced Cloud Security only supports Microsoft Dynamics 365 Business Central online and on-premises. We encourage you to look into other legacy apps for Microsoft Dynamics NAV support. 
What do I need to do before I begin setting up Advanced Cloud Security?
The one thing you need to do before starting is changing your role in Business Central by selecting "Administration of users, user groups and permissions". After that, the header "Advanced Cloud Security" should appear in the top bar of your Business Central display. 
What are the first steps for configuring the Advanced Cloud Security?
Begin by selecting "Advanced Cloud Security" from the menu bar at the top of your Business Central display. Then, select "Setup" from the next menu. You may be asked to register, in which case you simply follow the registration code prompts and then you are set to go on the trial.  You'll see a progress report pop up as ACS analyzes your system, including which pages are available and which other extensions you may have built in, as well as any custom code. There are some external apps which have difficulty integrating with Advanced Cloud Security. After this is done, you can exit the Setup window (seen below) and begin defining your security settings.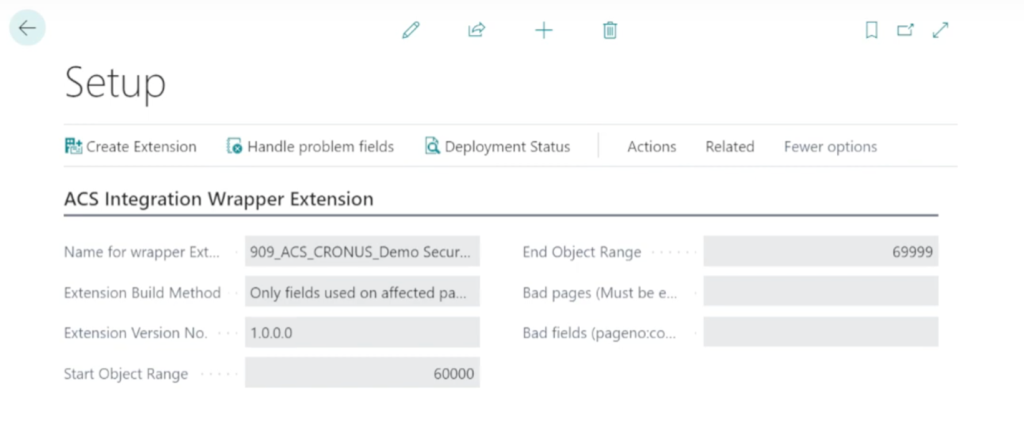 Now that the setup is initialized how do I begin defining my security preferences using Security Features?
Access the submenu "Security Features" from the main Advanced Cloud Security bar in the top menu in Business Central.  By selecting "New" you can create a new Security Feature, which is a bundle of security permissions based on some filter. You can start by giving your new feature a name, such as customer, and a description as well as a priority.  Once that is done, you can see there are four options: Field Access, Page Controls, Action Access and Data Access Filters.  
How do I use Field Access in a new Security Feature?
With Field Access you might choose to hide or show certain fields within tables to your customer group. You can also choose to disable the field or set it to "
ReadOnly"
so the customer group will not be able to edit it anywhere.
How do I use Page Controls in a new Security Feature?
Page Controls can be used to define what actions can occur to a certain aspect of user interface or information on the screen, which you can choose to either hide or show. 
How do I set Action Access in a new Security Feature?
In Business Central, an action is the term for a menu item, so the menu bar at the top of the Business Central interface is known as the action bar. For example, you might want to disable the menu item, or action, called statistics from being visible to your customers.
How do I use Data Access Filters in a new Security Feature?
The first three settings are mostly pertaining to what is seen on the screen from a user interface perspective. With a Data Access, you have the ability to apply a security filter.  For example, you might filter the sections of the customer list available to your sales people based on their geography.
Regenerating the Security Extension
When would I need to regenerate the security extension in Advanced Cloud Security?
Sometimes, if you've made changes to the out-of-the-box security settings within the app, you may need to regenerate the security extension for Advanced Cloud Security to continue functioning properly.
How do I regenerate the security extension?
In order for more recently updated security settings, which may be outside the scope of the previously defined Security Feature, to be applied, you need to regenerate the security extension.  You can do this by selecting "Advanced Cloud Security" in the top menu and selecting "Setup". Once there, click on "Create Extension". You will have the option to download the result once completed. If you are working in a sandbox environment, you can edit there before uploading to your production environment.  Check the menu option "Deployment Status" (seen below) to verify the completion of your new security settings. 

Multiple Security Features
What can I do with multiple security features in the Advanced Cloud Security app?
Using multiple security
features,
you can apply several settings to the same set of data within a field. One use might be removing access for all users and then pinpointing exactly who needs access and adding them back.
How do I setup multiple security features?
Start by going to your Security Features under the Advanced Cloud Security heading on the top menu bar. Now, if you have two or more Security Features with different Field Access settings (eg; Show and ReadOnly) you can set the priority of these filters (seen below). Whichever Feature has the higher priority, here the AR Boss, will override the other Security Feature for the field "Name" under the table "Customer". 


Handling Conflicts

With

Other Extensions
When can conflicts occur with other extensions?
Sometimes you can run into a problem field. A problem field is typically one which you might be trying to hide, that another app might be trying to show. Here, we have two conflicting purposes on one field.
How can I handle conflicts with other extensions?
In the "Setup" menu accessed from the "Advanced Cloud Security" button in the main Business Central bar at the top of the screen you can find another button labelled "Handle problem fields" (seen below).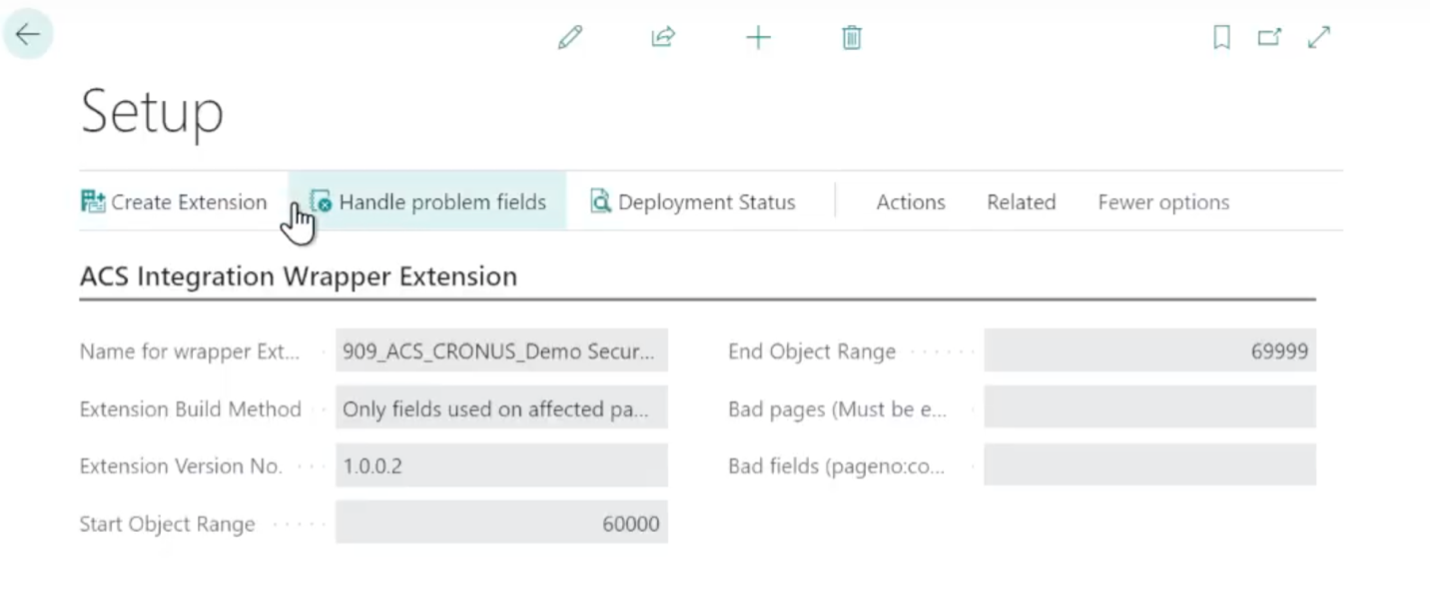 You'll see that there are a variety of problems on many different pages initially. Navigate to the field which is causing problems, in this case, "Net Change" from the table G/L Account, and you can find all of the relevant information. The column "visible solution" specifies the default visibility of the field as seen below. This will allow you to manually select the behaviour of a problem field. 

What do I do if I still can't fix a problem field?
In nearly all cases, the above method is able to resolve any issues. In a sense, all extensions are competing for control over the relevant fields, so it is possible to encounter a stubborn problem field. In this case, contact your partner at EFOQUS and they will be able to guide you through the case-specific steps. 
Still Have Questions?
Check out our Advanced Cloud Security Resources:
See Advanced Cloud Security in action in this quick demo video from app developer Erik Hougaard.

Learn how to get started with Advanced Cloud Security.

Discover how Advanced Cloud Security keeps your data safe.
Get in touch today
to learn more and discuss what Advanced Cloud Security can do for your organization!
EFOQUS Dynamics 365 Clients Thrive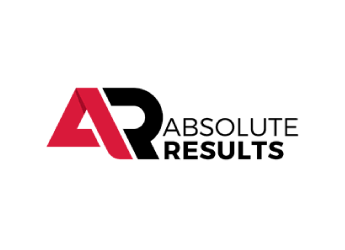 "EFOQUS is serious about providing us with solutions, but with a laid back nature. We finally really feel like we have a 'Value Added Seller' delivering real value."
–Josh Heppner, CTO, Absolute Results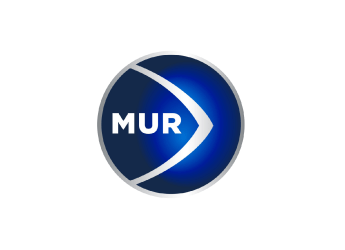 "I can say we find working with the EFOQUS team in Vancouver very easy and well managed."
–Mike Ward, Managing Director of South Africa, MUR Shipping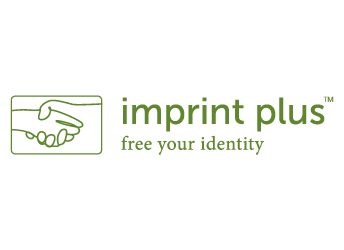 "EFOQUS were truly interested in what we were doing, taking the time to sit down with us to understand our business and how we work."
–Brian Penner, IT Manager, Imprint Plus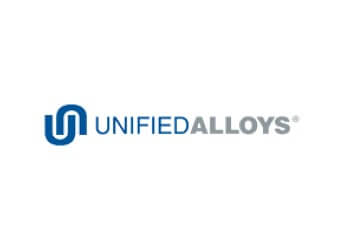 "To stay competitive in this economy, companies have to sell more or cost less. EFOQUS and Dynamics 365 Business Central are helping us do both of those."
–Andrew Holland, IT Manager, Unified Alloys
See How You Can Exhale More Deeply By Working with EFOQUS
Contact us today to see how you can achieve your Dynamics 365 goals and objectives with help and support from the Dynamics 365 experts at EFOQUS.
We'll work with you to guide you every step of the way so that you can achieve more while experiencing the 'deep exhale' feeling that comes with working with EFOQUS.