Dreaming of a unified, easy-to-use business management system? We know just what your organization may be lacking. It needs a combination of customer relationship management (CRM) and enterprise resource planning (ERP) functionalities in a single interface. A Dynamics 365 Business Central CRM integration can help your business grow leaps and bounds with the plethora of advantages it unlocks!
Understanding the Need for ERP and CRM Platforms
An ERP system is used to organize and manage business processes, from supply chain management to financial data and payroll. ERPs are commonly used to help organizations unify their business functions and communications to boost revenue while cutting down costs. A , like Dynamics 365 Business Central, can increase your organization's agility, scale your productivity, and accelerate your growth.
For example, with Dynamics 365 Business Central you can manage project planning, pricing configuration, and business procedures to help your teams talk to each other, reduce redundancies, and lower costs for your next product launch.
On the other hand, a CRM system streamlines your interactions with current and potential customers by automating repetitive tasks and sharing data among sales, marketing, and customer service. Microsoft Dynamics 365 CRM is a customizable, flexible solution that enhances communication within the organization.
One may think that deploying just Dynamics 365 Business Central is enough for a best of CRM and ERP experience. However, upon close examination, it is clear that the standard out-of-the-box features are not enough to handle the full scale of an enterprise's operations. This gap creates a demand for an integrated ERP-CRM system.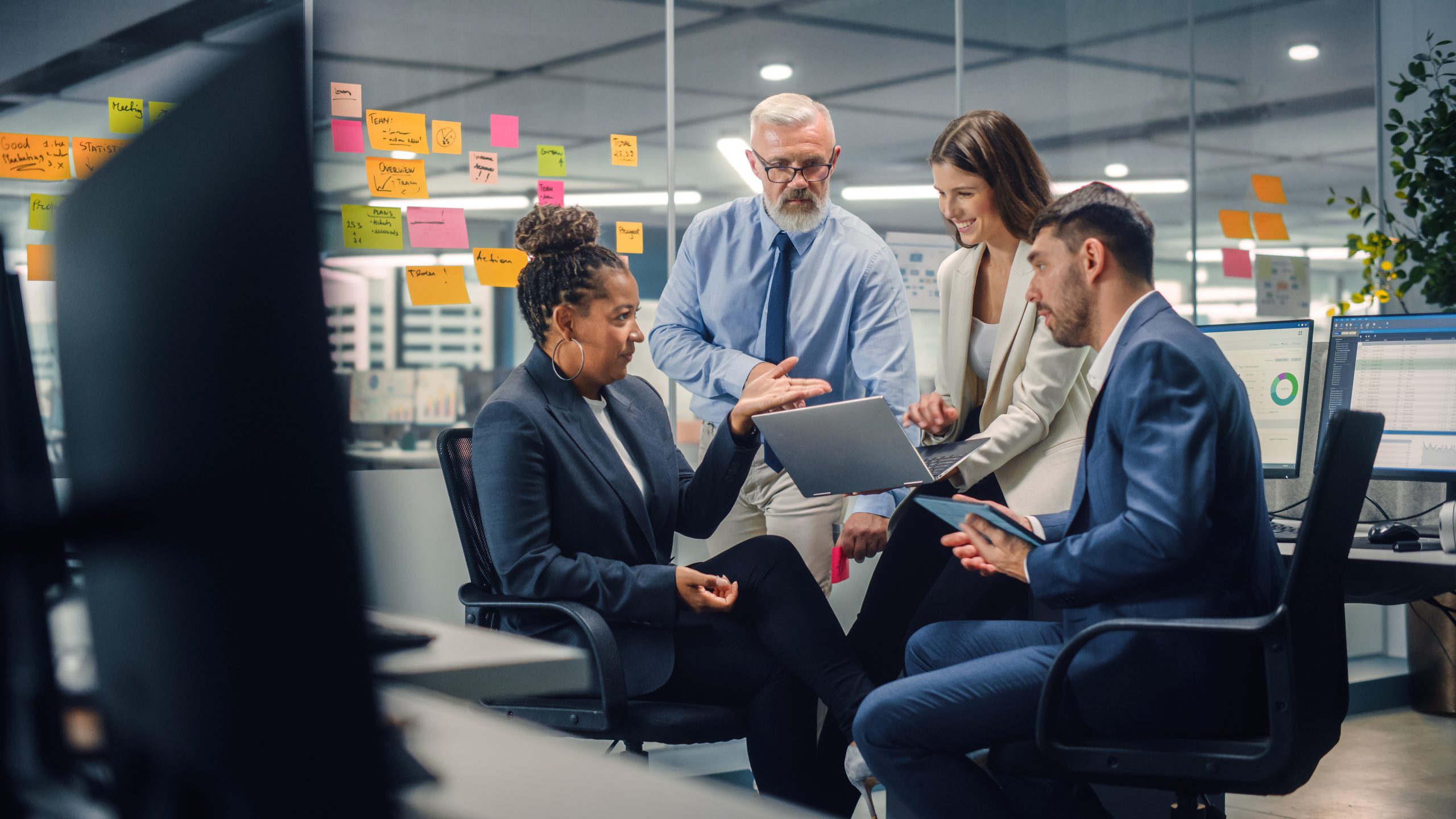 Best of Both: Dynamics 365 Business Central CRM Integration Benefits
For most companies, both ERP and CRM systems are essential due to the large range of services and features they offer. Integrating the two systems unlocks even more value. Fortunately, this is possible by seamlessly combining Dynamics 365 Business Central with your Dynamics 365 CRM platform.
Let's look at why you need to integrate your Dynamics 365 CRM with Dynamics 365 Business Central:
Streamline Operations Across Your Entire Business: By unifying all your operational and marketing data into one database with Dynamics 365, you gain powerful insights into your business operation's performance, and can simplify data management in one central place. Additionally, you get built-in Power Business Intelligence (Power BI) features that make analyzing the data and developing an action plan easier.
Unlock Lucrative Client Preferences: Massive amounts of valuable customer data are stored across both systems. A Dynamics 365 Business Central CRM integration will help your sales teams tap into customers' buying journeys and map their preferences to provide a more tailored experience. Although customer sentiments are non-quantifiable, such insightful data points are highly relevant to the sales process. You can also align business strategies and client preferences with the Dynamics cloud-based features. That makes it easier to personalize client experiences with offers and streamlined product and service ordering.
Improve Operational Efficiency: With a Dynamics 365 Business Central CRM integration your employees can access any kind of data they need within Dynamics 365. This allows them to work more efficiently and cut down on time spent searching for information. In addition, employees can make better, more informed decisions, and they have all the tools and insights they need at their fingertips. Instead of having to access ERP, CRM, data, and Office applications separately, Dynamics 365 Business Central users can find everything they need on one platform.
Increase Profitability: With improved efficiency and a smoother and unified experience across the various sales, operational, marketing, and business units of your enterprise, businesses see the impact in value terms visible in the bottom line, with lower costs for multiple management platforms, licensing costs, hardware support, etc.
Boost Growth: Better communication between the ERP and CRM data is a recipe for a more predictable and focused business strategy and conversion channels. The Dynamics 365 Business Central CRM integration creates a flexible and scalable environment that has the potential to evolve with the business itself.
No More Working in Silos: Departments and business functions can stop operating in silos and share information that can not only benefit specific teams, but also the whole company. Connecting Dynamics 365 Business Central with CRM creates an information flow that is streamlined right from initial prospect interactions through to client invoicing and analysis. Having access to real-time data means changes or trends in revenue, customers, or anything else can be quickly spotted and acted upon.
Both Systems Can Be Fully Optimized – Together: A well designed integration allows you to optimize across both your ERP and CRM systems holistically. If they are not integrated, you can optimize your ERP and your CRM separately, but they are not optimized together, and therefore performing sub-optimally.
Exhale Deeply with a Seamless Dynamics 365 Business Central CRM Integration
A huge benefit to having an integrated system is that the information is always up-to-date and accurate across both platforms. The more informed a company can be about its different suppliers, prospects, and clients through both systems, the better the experience for all parties. This further leads to better interactions and customer service.
If you are looking to achieve higher win rates and close more deals, then tap into the limitless possibilities of a Dynamics 365 Business Central CRM integration. EFOQUS is the ideal Dynamics 365 Business Central Partner that will not only assess your current business needs but also identify future goals to curate the perfect solution for your business. Get in touch today and see how our team of experts can help you achieve more.