Dynamics 365 is an incredibly robust platform with a storehouse of data. Naturally, you won't want just anyone to access this data, or you risk having confidential or sensitive information land in the wrong hands. Dynamics 365 security is top of mind for many organizations. However, establishing security for your Dynamics 365 users can be overwhelming. But it doesn't have to be! Security roles in Dynamics 365 are here to help. In this blog, we'll discuss what Dynamics 365 Security entails and how you can further enhance it with the Advanced Cloud Security App from EFOQUS.
What is Dynamics 365 Security?
All business solutions need to have built-in security systems to help protect data from unauthorized access. Dynamics 365 security implements various measures to protect your Business Central database and the information it contains. Firstly, data belonging to a single tenant is stored in an isolated database and is not mixed with data from other tenants, ensuring complete isolation of data in day-to-day use and backup-restore scenarios. In addition to this, data is encrypted using transparent data encryption (TDE), all backups are encrypted, and all network traffic inside the service is encrypted.
Using a layered approach, users can only sign in to the application once they have been authenticated as valid. Once authenticated, authorization will determine which areas users can access. Security roles are the best way to define this. With security roles, you can determine what permissions users have on associated data, such as what data they can read or modify and what pages and reports they can open.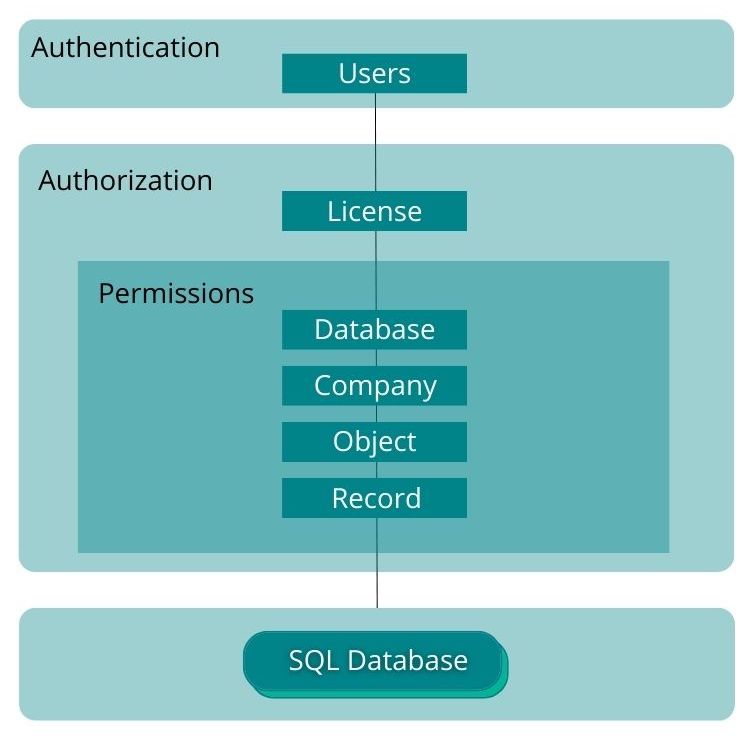 Best Practices for Dynamics 365 Security
SMBs are actually more vulnerable to fraud than larger organizations, due to employees performing many functions across the company, fewer formal oversight procedures, and less expertise on financial matters. To ensure that you are maintaining SOX standards, you need to make sure that you are following best practices for security.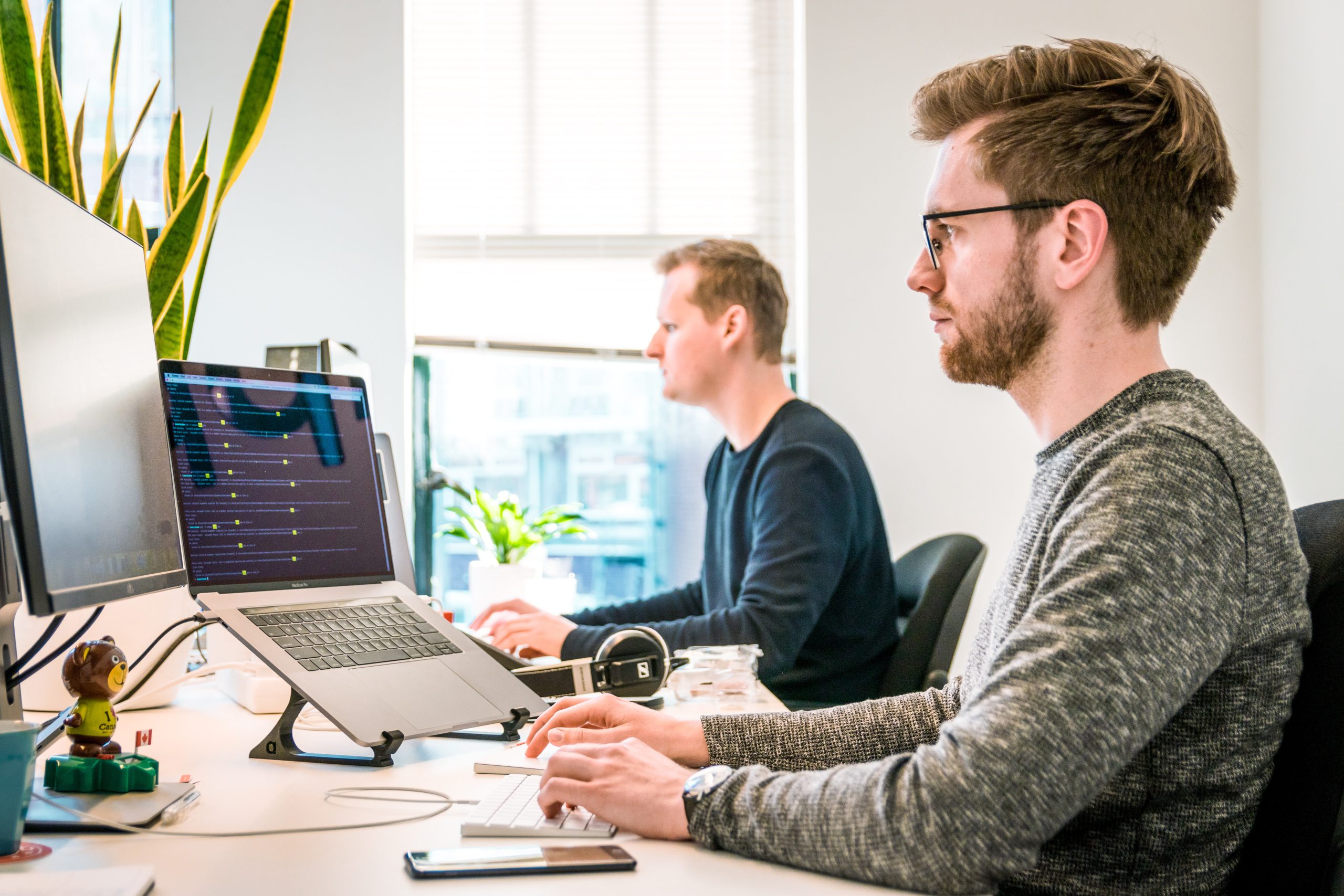 In Microsoft Dynamics 365 Business Central, user groups are who has permission and permission sets are what they have access to. While Business Central comes with pre-configured user groups and permission sets, they are quite broad so you might want to create your own rather than modifying existing out-of-the-box roles. Permission sets can be targeted or general. General sets are often too wide-ranging, so it is recommended to use targeted sets that can be record-based or field based.
To set up and manage user permissions and roles, you can create users through the Microsoft 365 Admin Center and then import them into Business Central. You can then customize license configurations and assign permission sets to user groups, which can then be attached to users. For example, if you want to remove the permission to edit in Excel, you can remove this in the Team Member license, so new members that are assigned this license will not be able to edit your Excel files.
Various access levels can be assigned to users, including:
• None – No data access is granted.
• Basic – Provides access to data entities owned by the user and can be shared with the team.
• Local – Provides access to data available within the business unit and typically granted to managers.
• Deep – Provides access to data within the business unit and subordinate units.
• Global – Provides organizational-level data access. This level of access is assigned to admins only.
It's a good idea to regularly monitor Dynamics 365 Security and modify or update permissions. Even though Dynamics 365 is a robust product that makes coordination across your organization easy, you want to ensure that you are not overlooking security when implementing it. While Dynamics 365 Security allows you to control user permissions, many users find that it does not allow for fine enough control. Luckily, Dynamics 365 Security, if implemented correctly, can be enhanced with the Advanced Cloud Security App designed to extend the capabilities of standard user security.
Improving Dynamics 365 Security with EFOQUS Cloud Apps
Advanced Cloud Security
Monitoring and establishing security can be a daunting and complicated process, but that's where we can help. With EFOQUS's Advanced Cloud Security App, admins can easily manage and have full control over who has access to data. Advanced Cloud Security makes it easy to manage which users can access sensitive data and provides access only to users who require it. By increasing and allowing data privacy across regions, it minimizes the chances of a security breach via cyber-attacks or human error and gives you peace of mind and enhanced security. Not only does it enhance security, but it also makes Business Central much easier to use and navigate, improving user experience.
Our app gives you data level control, allowing you to segment data within the organization and control who can see what data, or field level control, which allows you to control any aspect of a page. Field level control gives you granular control, allowing you to take advantage of letting some users see and edit a page, letting some users only see but not edit, and letting other users not see nor edit. However, you must assign security features to have any effect. This can be done by:
Assigning directly to the user.
Assigning to a user group.
Assigning to a permission set.
Monitoring and controlling which users have access to what data is crucial. Whether that means preventing one region from accessing information in a different region, or ensuring that users across departments only see the data they need, the Advanced Cloud Security App is here to make your life easier.
Advanced Account Schedules
While Business Central has an Account Schedules module, it does have some limitations. Our Advanced Account Schedules App integrates seamlessly with the existing Account Schedules module, facilitating the creation of meaningful reports without needing to extract data from multiple sources. It allows you to report on data from anywhere in Dynamics 365 Business Central, gives you access to your draft data so you can easily use quotes or orders from journals in your reporting, and also allows you to add calculations to your data with ease.
Business Central is a powerful asset to any small or enterprise-level business, but it can be enhanced even further. Our Account Schedules App extends existing functionality without costly customizations or complicated coding, and is great for companies wanting to consolidate reporting.
Download the Advanced Account Schedules App today.
Exhale Deeply with our Trusted Business Central Apps
Dynamics 365 Business Central is an integral ERP to the day-to-day operations of many SMBs, and while it is a powerful tool, you may find yourself hoping for a bit more. EFOQUS is a trusted Microsoft Dynamics 365 Business Central Apps & Solutions Partner working to eliminate many of the hassles faced by organizations while increasing the agility, capability, and scalability of essential systems. Our Advanced Cloud Security App is the best way to manage and control user access in Dynamics 365 Business Central, giving you greater peace of mind and enhanced cloud security. Our Advanced Account Schedules App can help enhance the functionality of Business Central by facilitating the creation of meaningful reports.
Still unsure? Get a free trial from AppSource and see for yourself!
If you would like to learn more about how EFOQUS Business Central apps can help you increase agility, scale productivity, and accelerate growth, please get in touch.