Congratulations to EFOQUS' Own Erik Hougaard on his 9th Microsoft Most Valuable Professional Award!
It's an exciting day for Erik Hougaard, Managing Partner at EFOQUS, and the whole EFOQUS team overall. Erik has officially been named Microsoft MVP for the 9th year in a row!
We at EFOQUS are extremely proud of Erik to be named a highly coveted Microsoft MVP for almost a decade now. We know how dedicated he is to the Microsoft community, so this designation is well deserved
About Erik Hougaard
If you're reading this blog, you've likely been exposed to one, if not several, of the many informative resources Erik has created over the years for the Microsoft community. However, if you don't know much about Erik – you'll want to!
Erik has been part of the Microsoft Dynamics community since 1990, working with every version and visited all corners of the system. He has worked with NAV for the biggest companies in Denmark and across numerous industries. Currently, he is our Managing Partner here at EFOQUS.
Erik is an active community contributor passionate about sharing his deep technical knowledge. He is a sought-after speaker at conferences and has been blogging about the Dynamics since 2013. In 2019 he wrote Business Central Field Guide to help customers understand the system, with or without external help. In 2020 he added a YouTube channel publishing weekly videos with hacks and insights for Microsoft 365 Business Central programming.
Building software tools to ease and automate workflows has always been a passion for Erik; some tools are just for him, some are open sourced, and some are commercial. Erik has developed BCCL, a command-line tool for Microsoft Dynamics that enables powerful export and import of data.
As part of the Microsoft ecosystem, Erik has been working with Microsoft .NET ever since the first version in 2002, releasing his first .NET based product in 2003 for EFOQUS – a .NET bridge for Dynamics. Erik has been working with most PC-based technologies ranging from DOS-based POS system from IBM, covering Microsoft's ecosystem to open-source development based on Linux.
As the primary architect on Glomaris, Erik designed a complete shipping ERP (Enterprise Resource Planning) platform, running on Microsoft Azure with distributed services across the globe for the shipping industry.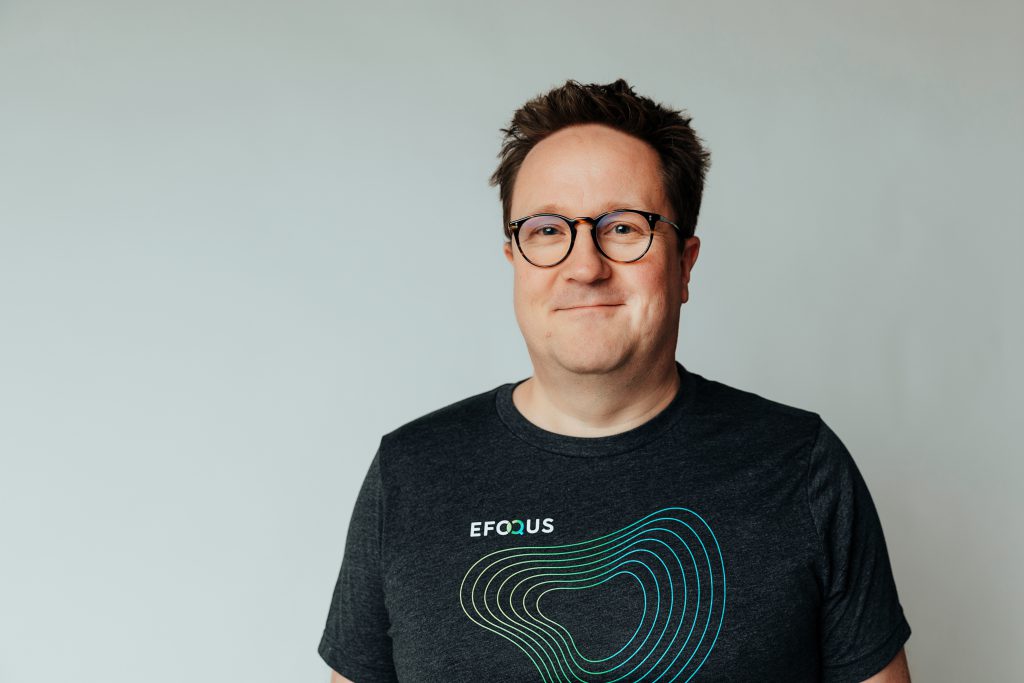 What is a Microsoft MVP?
A Microsoft MVP stands for Microsoft's 'most valuable professional', which is an annual award given to various contributors within the technical community. Generally, the award goes to passionate professionals who invest their personal time into helping others better understand the Microsoft landscape and technologies.
Simply put, the MVP award is Microsoft's way of recognizing and rewarding the people who are experts in particular Microsoft technologies, and then use that knowledge to educate and inform others.
There are several distinct categories that MVPs can fall into because of Microsoft's wide array of tools and services.
The award selection spans over 90 countries and millions of active users, so it's a huge honor to be named a Microsoft MVP for those who are passionate about Microsoft technologies.
Because this is an annual award, Microsoft MVPs can only retain their status for one year. Microsoft MVPs must continue to demonstrate their commitment to the technical community in order to have their status renewed. If an MVP isn't renewed, they can go through the application process again to try to secure another designation.
What are the benefits of the Microsoft MVP program?
There are many benefits to becoming a Microsoft MVP. However, most agree that the prestige that comes along with the title of Microsoft MVP is one of the best benefits. Beyond the recognition, MVPs gain access to a plethora of other benefits and perks. These include:
Easily connecting with teams inside Microsoft
Getting information about upcoming products and changes within Microsoft
A free MSDN subscription and Azure credits
A commemorative plaque
Recognition as a respected thought leader within the industry
In addition, another benefit is the potential to bolster MVPs credentials and boost their careers. It can open doors for them at bigger companies in more senior roles. Or it can provide better consulting and contracting opportunities.
How can you become a Microsoft MVP?
So, now that you know what a Microsoft MVP is and what the benefits to becoming one are, let's talk through how you can be awarded a coveted Microsoft MVP. There isn't a clearcut path to being named a Microsoft MVP, instead there are several different routes you can take to try to get the award.
Typically, Microsoft is looking for people that actively contribute to the technical community whether that's through presenting at various conferences, authoring informative resources, creating online courses, creating an educational YouTube channel, or getting involved in relevant forums or community sites.
Microsoft itself states that prospective MVPs should be able to answer 'yes' to the following questions if they want to be considered:
Are you passionate about Microsoft technologies, products, and services, how they work together with other platforms, and can't wait to see what's next?
Are you excited and motivated to share your knowledge with the wider technical community?
Over the past year, have you contributed significantly to online communities and/or in-person events through speaking, blogging, podcasts, hosting events, or other channels? Can you provide examples?
Would you be one of the first people that friends or colleagues call to discuss a newly released technology?
There are two ways you can be nominated for the MVP award:
You can be nominated by someone
You can nominate yourself
More often than not, someone will recognize your contributions and nominate you for consideration. But if that isn't the case, you can always nominate yourself!
A nomination is just that – a nomination. It doesn't guarantee that you will be awarded. Little is known when it comes to how many MVP awards Microsoft grants every year, and Microsoft tends to keep that aspect to themselves.
Once again, we at EFOQUS are extremely proud of Erik for retaining his much-deserved Microsoft MVP title and we send a big congratulations to all the other newly crowned Microsoft MVPs on their achievement!