To explain what an ERP app is and what it does, we'll first give an overview of ERPs. Traditional enterprise resource planning (ERP) solutions consist of integrated and flexible tools for managing many aspects of a business's operations from within a single system. An ERP is a business process management solution that typically includes integrated software to manage a company's operations, financials, supply chain, reporting, manufacturing, and HR activities.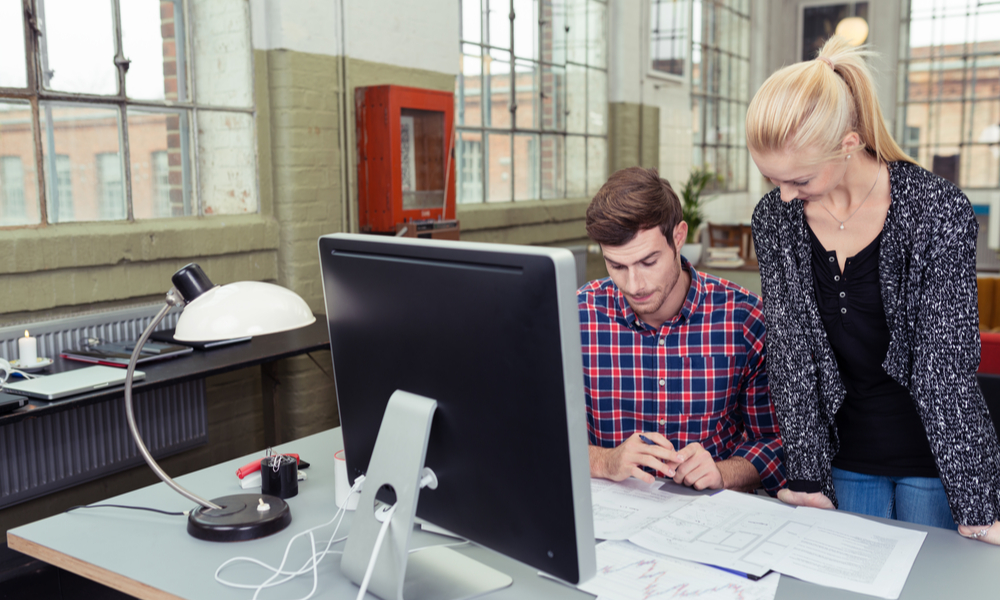 Understanding the Basics of ERP Systems
 An ERP refers to a category of business management software (typically a suite of integrated applications) that an organization can use to collect, store, manage and interpret data from many business activities. ERPs are designed to centralize and optimize company operations, reporting, supply chain management, and financials with their connectivity while reducing manual data entry and interpretation.
For example, if you're in the supply chain industry, an ERP can automatically run a financial analysis and predict future stock needs to keep inventory at the optimal level. This process control ensures that the manufacturing department is performing at optimal capacity and in-demand products are adequately kept in stock. Simultaneously, you can seamlessly integrate Dynamics 365 Sales with your Dynamics 365 Business Central to record customer data such as order history and billing information and more. With the addition of Microsoft's CRM App, you have increased visibility to improve your sales strategy. Thus, you can benefit from one streamlined platform by integrating the two systems.  
What is an ERP App?
When it comes to enhancing ERP functionality, a reliable ERP App is often the ideal solution. There are many different apps available for your ERP if you're using Dynamics 365 Business Central. These apps are available from AppSource and enable you to easily expand the functionality of your Dynamics 365 Business Central ERP. You may remember them being referred to as "extensions" or "modules", but now they're almost always referred to as "apps" or "add-ons".  
Apps approved by Microsoft are available on Microsoft AppSource and can be used to enhance the functionality of your Dynamics 365 Business Central ERP.  
Why You Would Want an ERP App?
People tend to lean towards apps because they often replace the need for customizations in Dynamics 365 Business Central. Customizations are made by changing or making additions to the code in Dynamics 365 Business Central. However, the problem with customizations is they can cause conflicts when you go to upgrade or add new apps to your solution. This limitation with customizations often results in solutions growing out of date quickly and organizations feeling stuck with old, outdated ERP functionality. 
ERP Apps are usually developed by Microsoft themselves, or Microsoft Partners. It's important to only download apps from reliable sources that will test and update the functionality of its apps to ensure they are compatible with Dynamics 365 Business Central updates. 

EFOQUS ERP App Options You Need to Know About
 With Dynamics 365 Business Central, you can run your entire business operations with a single solution that's available in the Cloud, allowing you to streamline processes, make smarter decisions and accelerate your business growth.  
Dynamics 365 Business Central has extended functionalities that enhance the reporting capabilities while providing robust warehouse and supply chain features. Better decision-making is a by-product of viewing data reports and analysis easily through built-in dashboards.  
With Dynamics 365 Business Central you can optimize your supply chain with predictive stock replenishment and automatically create purchase orders based on sales forecasts and seamless integrations across divisions like commerce, and manufacturing.  
 EFOQUS partners with you to customize your Dynamics 365 Business Central solution with reliable ERP Apps that were developed to address gaps and enhance the functionality of Dynamics 365 Business Central. Explore our ERP Apps below: 
The SharePoint Connector App
If you need to instantly connect data between SharePoint and Microsoft Dynamics 365 Business Central, then the SharePoint Connector App is here to save you valuable time. You no longer need to spend time duplicating information and switching between the two systems to manage documents. 
 With the SharePoint Connector App you streamline information management and reap the following benefits:  
Experience enhanced productivity by saving time and cutting down on errors, as you can easily create and send documents in Microsoft Dynamics 365 Business Central and 

automatically store them in SharePoint

.

 

Eliminate manual document management by auto-uploading documents like sales and purchase documents. 

 
Follow a folder structure most suitable to your business as you map data from Dynamics 365 Business Central to single or multiple folders in SharePoint.

 

Expose the data in Dynamics 365 Business Central to be used in applications other than SharePoint as well. 

 
Get the SharePoint Connector App here. 
Cloud Replicator App
Transform Microsoft Dynamics 365 Business Central reporting capabilities with the Cloud Replicator App. This app enables you to extract data from multiple business entities for comprehensive reporting by seamlessly replicating the said data to another Cloud database. On top of that, you can leverage tools like Power BI for unmatched reports.  
With the Cloud Replicator App, you can: 
Export data from multiple companies at once in Dynamics 365 Business Central instead of running multiple queries.

 

Not only data export, but also process it to create modern reports with a more holistic view. 

 

Generate meaningful reports and gain better visibility into your business performance.

 
Advanced Account Schedules
Make use of the Advanced Account Schedules App to get more from your data in Dynamics 365 Business Central. You no longer need to feel limited by the lack of non-G/L values, and start generating more meaningful reports without juggling multiple data sources. 
The Advanced Account Schedules app allows you to extract insights from the raw data in Dynamics 365 Business Central.   
By choosing Advanced Account Schedules you can: 
Seamlessly integrate with the existing Dynamics 365 Business Central Account Schedules module and augment its capabilities.

 

Access data from outside the G/L and basically anywhere in Dynamics 365 Business Central

 

Easily create reports

 

in Excel or Power BI without extracting data from various sources

 

Report on draft data and include quotes and orders in your reporting with ease

 

Easily add calculations to your data by calculating sums

 

or choosing single values and counting records

 
Get Advanced Account Schedules here. 
Advanced Cloud Security
The best way to manage and control user access in Dynamics 365 Business Central is through the Advanced Cloud Security app. By controlling which user has access to what information, you have the power to maintain better security and overcome the challenges of employee theft. 
The Advanced Cloud Security app empowers admins with flexibility at a granular level. Whether you want to prevent one region from viewing another region's data, or whether you want to ensure that users only have access to the data they need for their specific role, Advanced Cloud Security keeps the data secure and also improves the overall user experience. 
 The benefits of Advanced Cloud Security are: 
Admins have full control of what users can access, empowering them to strengthen data privacy, minimize breach and cyber-attacks.

 
Enhanced user experience as users only have access to information they need, allowing them to concentrate on what needs their attention the most. 

 

Manage user access to sensitive data and have boost user control across Dynamics 365 Business Central

 

Maintain data privacy across regions by allowing users to access information that is relevant to their region only

 
Get Advanced Cloud Security here. 
Now that you understand the significance of an ERP Apps, as a small-medium sized business you can start benefiting from them immediately. Instead of waiting around to outgrow your accounting software, start exploring your ERP App options with EFOQUS. Dynamics 365 Business Central is not only customizable but also adaptive to various business operations. You no longer need to rely on multiple software systems or manual methods to help run your business efficiently. On top of that, EFOQUS' apps are here to help you take things up a notch in Dynamics 365 Business Central so that you are utilizing the platform to its full potential.   
Want to learn more about our Dynamics 365 Business Central Apps?  Get in touch today! We're here and happy to help.