EFOQUS recently announced the strategic shift in its business model. As we officially transition from a service-based organization to an application-first one, we have pivoted in the way we serve our loyal customers and have also undergone a rebranding, to ensure our new brand matches our updated business model.
Embracing Workplace Wellness with EFOQUS
EFOQUS, a provider of innovative Microsoft Dynamics 365 Business Central solutions with unique applications, understands the stress that can sometimes be part of large technology implementations. Working with EFOQUS is different. We pride ourselves on the hassle-free experience we provide as a Microsoft Partner. Not only do we implement the technology you need, but we also take the time to fully understand your business goals to deliver practical business solutions and innovative apps that give you that 'deep exhale' feeling. With that in mind, we decided to introduce our new branding with a series of desk stretching videos to promote workplace wellness.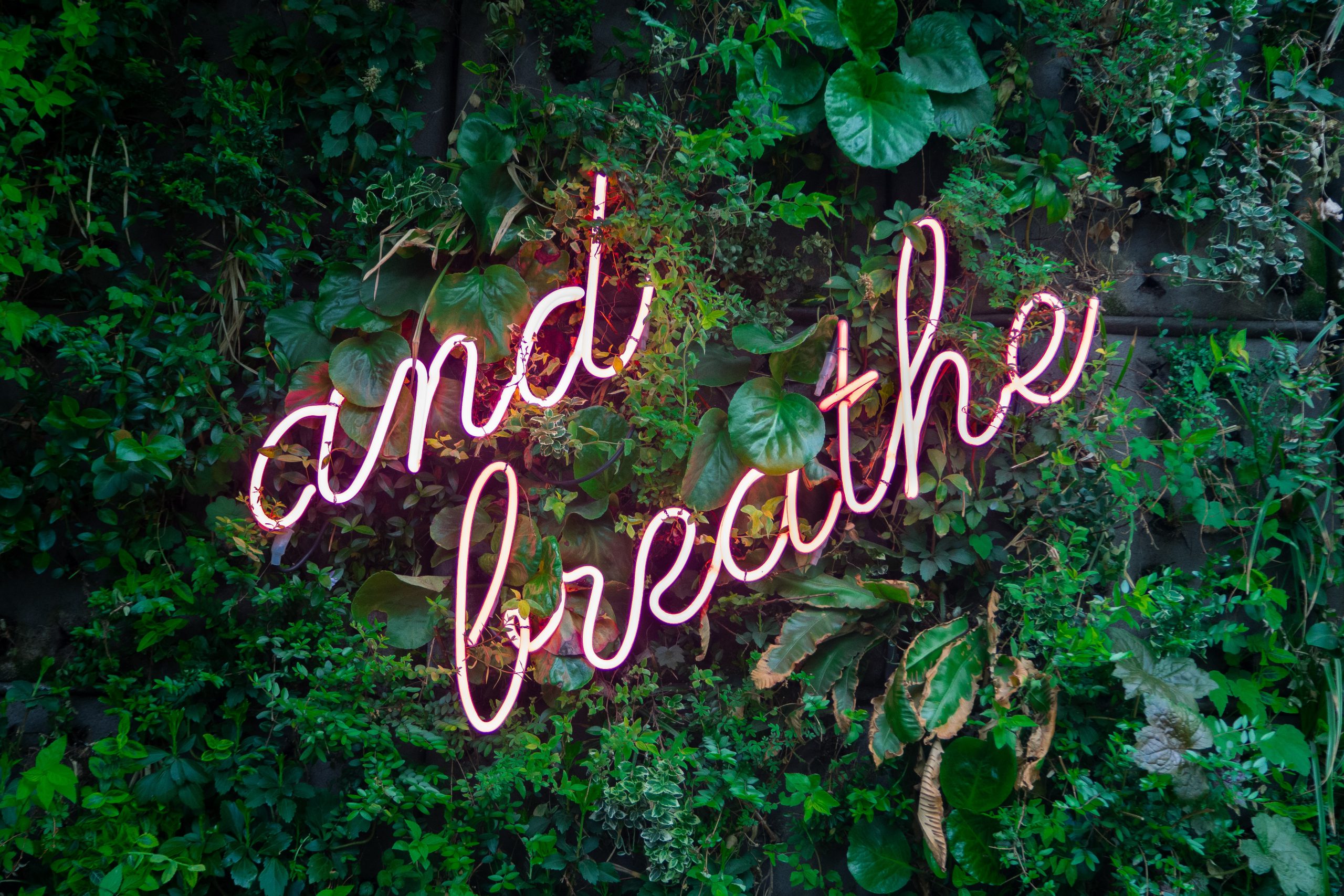 Our tagline, 'Exhale Deeply, Achieve More', is our ethos for every project we work on, as we strive to bring peace of mind to organizations with our helpful Microsoft Dynamics 365 Business Central apps.
Take a Deep Breath and Begin
In cognition of our vision to deliver that 'deep exhale' feeling, we encourage you to take a short break from your workday and focus on your wellbeing. The EFOQUS team is taking a step towards matching the ease of working with us through each part of the Workplace Wellness series and we want you to experience it for yourself.
Follow along with the EFOQUS desk stretch series for your well-deserved break!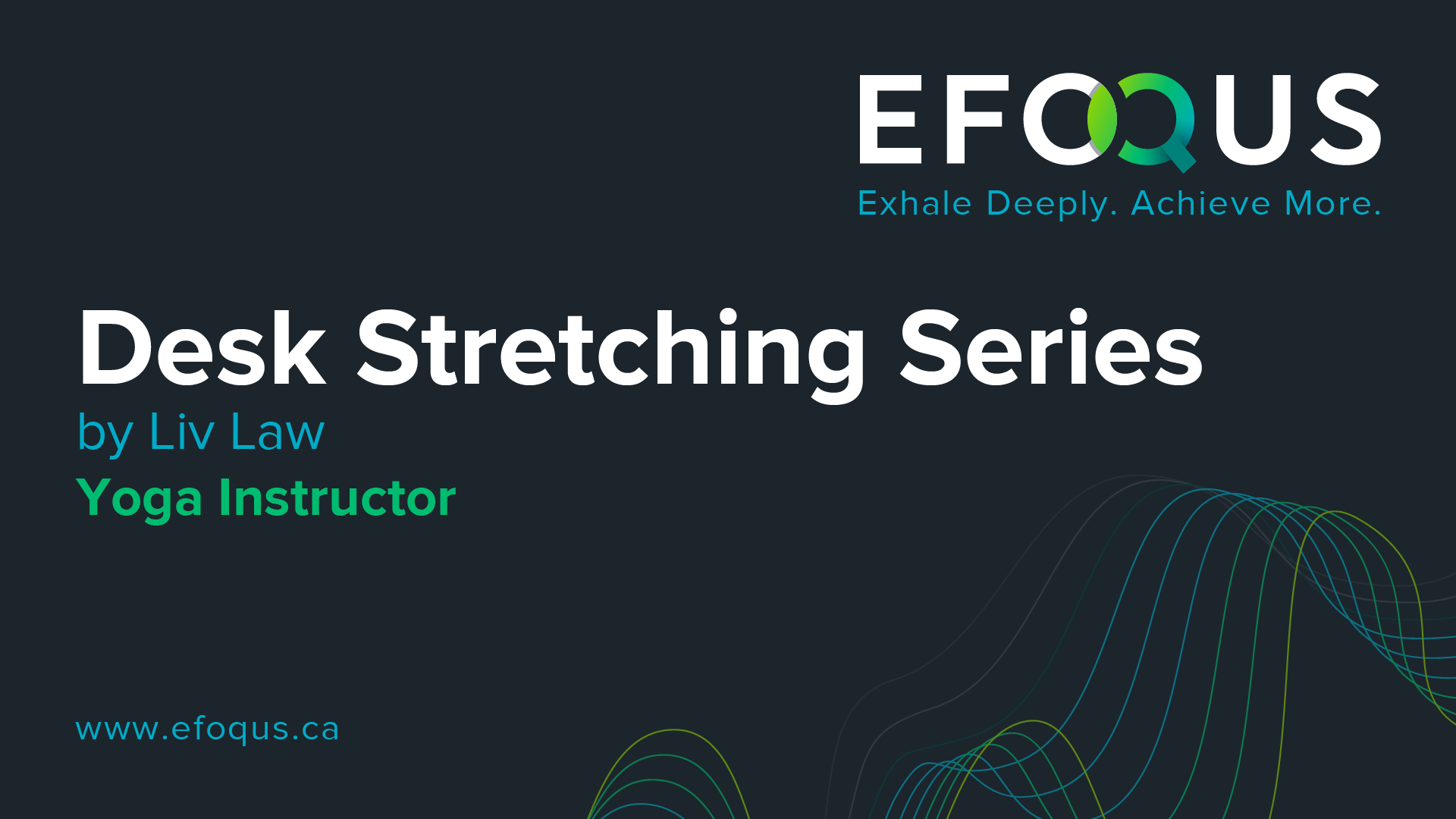 After careful planning and consideration, we developed our new brand and website in a way that reflects what it's truly like to work with EFOQUS. We've created this desk stretching series as part of the new website and brand launch, in an effort to emulate the reassuring experience of working with a reliable Microsoft Dynamics 365 Partner.
What's Next for EFOQUS?
We are set on growing and expanding our reach to customers through our innovative apps. In the meantime, our development team is hard at work ensuring you get cost-effective, trustworthy, and innovative apps that enhance the out-of-the-box functionality of Dynamics 365 Business Central.
EFOQUS has powerful apps available for download on AppSource that extend the out-of-the-box functionality of Dynamics 365 Business Central, including:
EFOQUS Dynamics 365 Business Central applications have been developed to enhance the out-of-the-box functionality of Dynamics 365 Business Central and solve real-world problems for users. All our apps are easy to set up and integrate seamlessly with Dynamics 365 Business Central to help you utilize the platform to its full potential. In addition, EFOQUS is dedicated to continuously enhancing our applications' functionalities so that you are always working with the most reliable and up-to-date app.
Discover That Deep Exhale Feeling
Choose EFOQUS as your Microsoft Partner for Dynamics 365 Business Central and add value to your business operations with our innovative solutions, developed to resolve limitations and enhance the capabilities of Dynamics 365 Business Central.
Connect with our experts to unleash the true power of Dynamics 365 Business Central for your organization. But first, don't forget to access our workplace wellness playlist on YouTube, and take much-needed breaks throughout your workday.