If you are kickstarting the process of implementing Microsoft Dynamics 365 for your business, then make sure your Dynamics 365 Partner selection takes center stage in the process. Why? Good question. Your local Microsoft Dynamics 365 Partner in Seattle or elsewhere will be an integral part of the implementation or migration journey.
When you select an implementation partner, you are choosing a steady hand that will:
Automate business processes for your organization.
Deliver change management strategies and train your team on how to set up and use the solution.
Support your overall adoption of Microsoft Dynamics 365 by helping you solve issues and addressing concerns that may arise.
Choose the Right Seattle Microsoft Dynamics 365 Partner
Since your Partner will assist you in taking full advantage of the technology, your organization's decision makers must have a selection process in place.
Here is what you need to ask  prospective Dynamics 365 Partners  before making the final decision:
Q1. What is their relationship with Microsoft?
Make this your top priority when learning about your prospective Dynamics 365 Partner. Ask about their relationship with Microsoft experts and if they have any partner designations and benefits. On the same note, Microsoft relations will determine whether the team is staying current on best practices. This is your opportunity to find out about recognitions earned within the Microsoft Partner Network in Seattle or on a national and international level.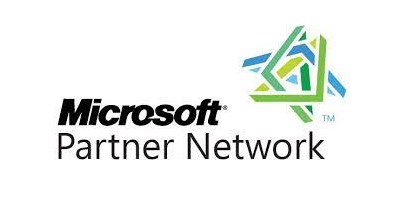 Q2. Have they worked with similar companies in Seattle?
Not every Microsoft Dynamics 365 Partner has experience working with clients in different industries. To effectively implement Dynamics 365, the Partner must be familiar with the unique requirements of both your industry and region. Through prior experience with similar organizations in Seattle, the Dynamics 365 Partner highlights their ability to anticipate your requirements.
Do not forget to do some research on Microsoft Partners in the Pacific Northwest to dive deep into each Partner's breadth and  influence in the area.
Q3. How extensive is the Dynamics 365 Partner's knowledge of the product?
In-depth product knowledge is critical for a seamless implementation and in turn long-term success. Keep in mind that your Dynamics 365 Partner will propel your business processes to the next level by helping you utilize the complete capabilities of the platform. The expertise of the partner is integral to building a tailored solution that fits your every business need and serves your business goals.
Q4. What can you expect from the implementation process?
Ask to gain a clear understanding of the time and scope of the project. You must ensure that the implementation parameters will be well established, and the Partner has the resources to fulfil those parameters. On top of that, clarify how the Partner will deal with incidents that may occur during the project.
Q5. Will your new Microsoft Partner provide you with on-going support?
A worthy Microsoft Dynamics 365 Partner is someone you will maintain a close relationship with as an organization needs support for anything from user training to patch management, requiring regular consulting. So, it is in your best interest to find out about the different support levels offered during and after implementation.
Be sure to ask questions about all tiers of support and identify the one that best suits your organization's aptitude and capacity needs. Consider training and documentation that you expect from your Microsoft Dynamics 365 Partner a part of this evaluation. You must spend some time familiarizing yourself with the working style of your dedicated support specialist and communicate your expectations before commencing the working relationship.

Q6. Does the Microsoft Dynamics Partner have customer references in Seattle?
There is no better way to learn about your Microsoft Dynamics 365 Partner of choice than hearing from their customers. It is important that you prepare your questions for customers within your industry so that you are equipped to make an informed decision afterwards.
EFOQUS – The Ideal Microsoft Dynamics 365 Partner
Are you overwhelmed by the time-consuming research and information-gathering process to carefully select the right Microsoft Dynamics 365 Partner? Fret not, EFOQUS has the answer to all your questions and more!
The passionate team at EFOQUS lives and breathes Microsoft Dynamics 365. Each member of the team strongly believes in empowering customers with reliable Dynamics 365 Business Central services. With decades of experience in the Microsoft Dynamics 365 landscape in the