Mainstream support for Microsoft Dynamics NAV officially ended on January 10th, 2023, and if your organization is still using this ERP, it's time to consider migrating to Microsoft Dynamics 365 Business Central online. We know that the migration process can seem daunting, but there are a few migration options available, and identifying the one that is best suited to your organization is a great place to start.  In my experience working with customers who are upgrading from NAV to Business Central online, most fit into one of these categories. Once you've figured that out, the steps to migrate are clearer. Let's discuss each option and the type of organization it is suitable for.
"Like for Like" Upgrade to Dynamics 365 Business Central Online
The like for like upgrade option for Dynamics NAV on-premises to Dynamics 365 Business Central online is best suited for organizations that have light to moderate customizations and use their ERP in a simple way.
This upgrade is largely a technical upgrade, requiring only a bit of time for training users, so they can learn how to utilize new features that weren't available in the previous version. The like for like option is ideal for organizations with firm business processes and operating procedures in place looking for a short and effective timeline for migrating, with a cost under $20,000.
"Re-Envisioning" Upgrade to Dynamics 365 Business Central
The re-envisioning upgrade option is for organizations that have been on NAV or Business Central on-premises for a long period of time but feel gaps in the software. They might feel like they need more from the system as they have had to do manual work in third-party apps or conduct reporting outside of the system. For businesses that have done some customizations over the years but nothing too extensive, all their data and configurations can be upgraded to the new system while filling gaps in the software.
For this option, it is important to identify which customizations need to be brought forward and which ones can be left behind. Since businesses are given the opportunity to re-envision their ERP from when the system was first implemented, more time and budget is required to fully optimize this solution.
Business Central "Re-Implementation"
The re-implementation option is best for organizations with a heavily customized ERP, who perhaps have an in-house development team that periodically modifies the system. Reporting might be a challenge, and the team, including senior staff, may not be getting what they want out of reporting, analytics, or even the dashboard. This option essentially uses the old NAV system as a code library. Anything that needs to be brought over can be brought over and converted, including opening balances, data, master data, and configurations. Just like the re-envisioning option, the ERP can be modified to fit the current needs of organizations.
In situations where organizations may have had to finish the original implementation themselves and aren't quite getting what they want out of it, we suggest the re-implementation option so that implementation can be fully re-done.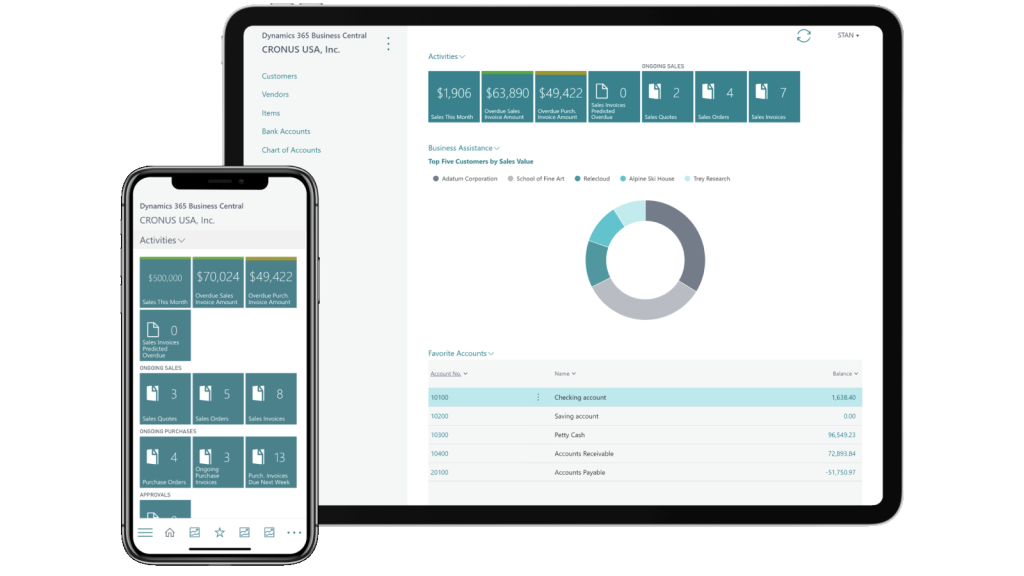 Microsoft Incentives for Migrating to Business Central Online
Your organization should likely fall into one of the three options discussed above, depending on your exact situation. To make migration more enticing, Microsoft also offers incentives for partners considering the upgrade from on-premises to online.
The Bridge to the Cloud 2 promotion, allowing Partners to sign up until the end of 2024, gives you three years to take advantage of a 40% discount on the standard commercial list price of upgrading to Dynamics 365 Business Central. In addition to the discount, Partners are given Dual Use Rights (DUR), meaning you can still add users, leverage third-party licensing, add database objects or tables, and more.
To qualify for the Bridge to the Cloud 2 promotion, your Microsoft account must be active, in good standing, and your Business Central on-premises must have been implemented before September 1, 2022.
Learn More About Migrating to the Cloud
If you're still not sure where you fit, EFOQUS can help! We offer free cloud readiness assessments. Get in touch to book one today, and we'll be happy to offer some guidance.
To learn more about the various migration options, watch our on-demand webinar on why you should migrate from Dynamics NAV to Dynamics 365 Business Central.
Don't hesitate to contact the experienced EFOQUS team if you have any further questions about upgrading your ERP!