Businesses don't make major Enterprise and Resource Planning (ERP) system changes lightly. An ERP system is integral to the day-to-day functioning of a business, so once you have one implemented and running – even if you're not sure it's the best solution available – the upheaval of disrupting your business to change it can be hard to justify. That's without even considering the time and money that go into an ERP implementation. It's understandable that businesses tend to take an "if it's not broke, why fix it" attitude toward their ERP systems. However, because an ERP is so crucial to a business' success, we argue that there is good reason to upgrade your system – especially if we're talking about moving from Microsoft Dynamics NAV to Microsoft Dynamics 365 Business Central online.
The History of Dynamics NAV to Dynamics 365 Business Central
Let's start with a little background. Microsoft first purchased the ERP system they would release as Dynamics NAV in 2002. After its release, The ERP continued to grow in popularity with continuous updates from Microsoft until 2018, when they released their new ERP under the Dynamics 365 umbrella: Business Central. Business Central was built on NAV's codebase, so many think of it as just another version of NAV. But if your business is currently running Dynamics NAV as your ERP system, you have undoubtedly been encouraged by Microsoft to make the move to Dynamics 365 Business Central already. That's because Microsoft has announced they're going to stop supporting NAV, with mainstream support for the newest version (new features, security updates and non-security updates) ending in 2023. That means NAV users will only receive security updates for their systems until the end of the extended support period, at which point there will be no updates of any kind.
Moving to Business Central doesn't necessarily mean moving to the cloud, as you can deploy Business Central in the cloud, or on-premises. However, for more organizations, deploying Business Central in the cloud makes much more sense and will come with greater benefits.
Business Central Online or On-Premises?
There are certainly reasons that an organization may choose to deploy Business Central on-premises, and we're never ones to argue for a one-size-fits-all solution. If your organization needs to exercise strict control over its own server and data or requires a lot of complicated customization options (beyond what it available in the cloud or with Business Central apps), Business Central on-premises is a fantastic option for you. Additionally, Business Central online is not currently available in all countries (although we'd bet that will change as Microsoft expands the availability of Business Central online quarterly).
However, in most cases, Business Central online is the better solution. It's generally more affordable, simpler to maintain and keep updated, more accessible, and scales easily as your organization grows. We'll dive deeper into some of the details of why we tend think Business Central online is better option below.
No Infrastructure
With Business Central online, your organization doesn't have concern itself with owning or maintaining on-premises servers to store your data. Instead, Business Central online runs on Azure, and your data is stored in the Azure SQL Database. As a result, most organizations that move to the cloud save money with decreased hardware costs, power usage, and IT team requirements.
The fact that your data is hosted in the cloud also means it's accessible from anywhere with an internet connection, whereas Business Central on-premises can only be accessed locally from individual workstation web browsers. This means you're less tied to the traditional infrastructure of the office, and can embrace hybrid and remote working options more seamlessly.
For some users, the lack of infrastructure leads to concerns about safety and security. However, Microsoft is known for investing heavily in cloud security, and their multi-layered approach to keeping Business Central online secure works together with your organization's internal security measures to keep your data safe.
Additionally, your Business Central online data is automatically backed up, and those backups are kept for 28 days. This means if something does go wrong, admins are able to restore their Business Central environments to a specific point in past. With Business Central on-premises, your IT team would have to manually handle backups, and make sure they have a disaster recovery plan in place.
Seamless Updates
In addition to the minor updates that roll out each month, Microsoft releases major upgrades to Business Central twice a year, in April and October. If you were handling these updates manually, it could almost be a fulltime job! However, in the cloud, Business Central is automatically and seamlessly updated, so you never have to worry about it. Business Central on-premises updates, on the other hand, require you to install, test, and deploy them yourself, or with the support of your (Microsoft Dynamics Partner).  Business Central online lets you rest assured you are using the most up-to-date version of Business Central at all times, hassle-free.
Easy Access to Apps
We've already hinted at the fact that it is easier to customize Business Central on-premises than Business Central online. However, the proliferation of apps available for Business Central online from Microsoft AppSource means building customizations for the platform is not as necessary. Apps cannot be used with Business Central on-premises.
EFOQUS develops Business Central apps, so we may be a little biased, but modifying Business Central via an app is almost always preferable to customizing it. Customizations are made by changing Business Central's code, which can cause conflicts when you upgrade or make other changes your solution. This often results in solutions growing out of date quickly and organizations feeling stuck with old, outdated ERP functionality. As long as the apps you use are developed by Microsoft or a Microsoft Partner, and are downloaded from a reliable source (like AppSource), you can be confident that they have been tested to ensure they are compatible with Business Central updates.
Again, we're no fans of one-size-fits-all solutions! We strongly advocate the use of apps, whether they our own or developed by a third party, and we use them in nearly all of our Business Central deployments
Integration with Other Microsoft Dynamics 365 Products and Technology
Without questions, one of the most impactful benefits of Business Central online is how simple it is to integrate the platform with other Microsoft products and technology. Business Central has native integrations with many Microsoft 365 tools, allowing you to access and manage your Business Central data directly in Teams, Office, Outlook and more. The integration with Teams is especially key, as Microsoft is increasing pushing Teams as the center of all work in Dynamics 365.
Power Platform and Power BI in particular are also great examples. Power BI is fully integrated with Business Central online, and free Power BI basic licenses are available with your subscription.
While you can integrate some Microsoft Dynamics 365 tools into Business Central on-premises, it is not as simple to do. For example, to integrate Power Platform or Power BI with Business Central on-premises, you need to use a data gateway, which acts as a bridge between your on-premises data and a variety of Microsoft cloud services. Currently there is no way to integrate Microsoft Teams with Business Central on-premises.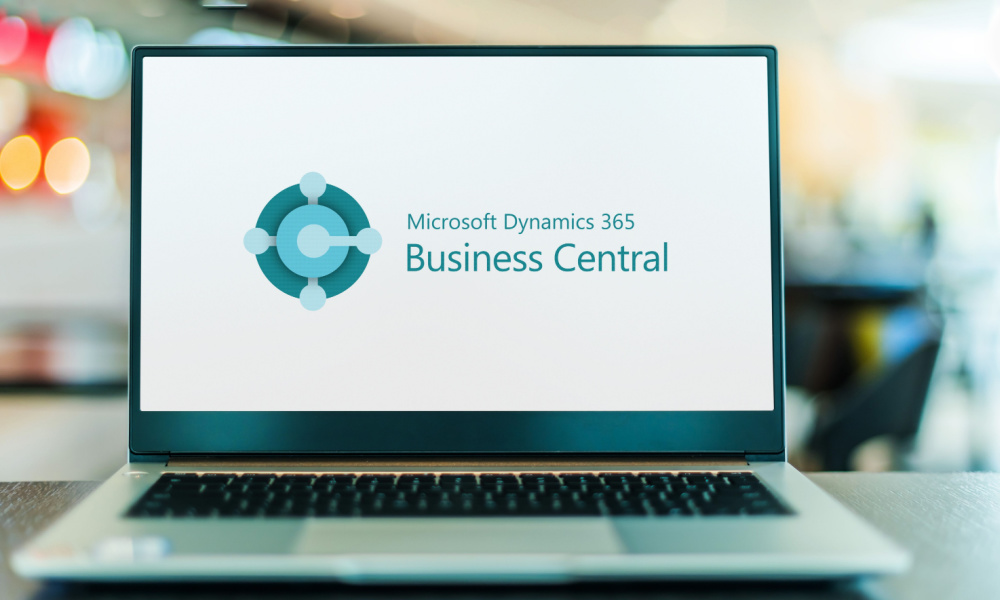 The Future of Microsoft is in the Cloud
With what we've seen from Microsoft recently, there's no doubt that they are pushing for migration to the cloud. Based on the data they shared at Directions EMEA, it looks like they are ready to keep scaling up, and support more users in the cloud with seamless service. It's certainly reasonable to infer, therefore, that Microsoft will continue to prioritize Business Central online with it comes to new updates and functionality. If your organization is still running Dynamics NAV, now is the time to move to Business Central online.
Exhale Deeply with EFOQUS and Business Central Online
As a team with deep experience and expertise in both Microsoft Dynamics Nav as well as Business Central, EFOQUS is the ideal partner to help you find the right solution for your organization. We pride ourselves on working with you to understand your unique business challenges and needs, and delivering a solution that works for you, hassle-free, for that 'deep exhale' feeling. Get in touch to learn more.