One of the things that makes working with EFOQUS a 'deep exhale' experience is that we truly get to know your organization, and especially, your unique business needs. While most organizations may need similar solutions – a CRM and ERP system for example – when you go a little deeper you usually discover that a standard out-of-the-box solution doesn't actually meet all the needs of any business. One of our recent projects exemplifies this perfectly – a unique solution based on Dynamics 365 Business Central that we created for Call2Recycle, which was also featured as a case study on Microsoft's website.
The Challenge: Create a Unified CRM/ERP System for a Unique Organization
Like many companies, American battery recycling non-profit Call2Recycle has always struggled to find out of the box solutions to manage its complex organization. As the organization grew and started to chafe against the constraints of its existing, highly customized solution, the team knew they needed to find a new solution that would be able to handle its current operations and grow with the organization. Call2Recycle needed to find a unified CRM and ERP system to manage the 200+ battery companies and countless consumers it serves with a user-friendly, integrated platform, while at the same time handling the unusual reverse logistics of the largest battery recycling program in the United States. No out-of-the-box solutions came close to meeting the requirements, so Call2Recycle knew it would need a customized, innovative ERP system.
The Solution: A Customized System Based on Microsoft Dynamics 365 Business Central and Power Platform
It was clear from the get-go that Call2Recycle wanted to keep up to date with the latest in technology and knew that a lot of integrations would likely be required to achieve a holistic solution. Given the nature of operations, Call2Recycle were keen to have a combined CRM/ERP system and after some research, Call2Recycle determined that Microsoft Dynamics 365 Business Central was the optimal solution. Now, all that remained was finding the ideal Dynamics 365 Business Central Partner that was up to the task.
The Call2Recycle Team coincidentally encountered EFOQUS at a Microsoft conference, and after some initial conversations, knew that EFOQUS was the ideal Microsoft Partner to achieve the unique task at hand.
EFOQUS worked closely with Call2Recycle to determine what the team wanted from the new CRM/ERP solution. Primarily, Call2Recycle wanted a cohesive solution that could work across the whole organization, including operations, finance, services, and sales. Dynamics 365 Sales allows the sales team to manage their processes, and all other departments use Dynamics 365 CE to do everything including tracking customer history, managing fulfillment and materials collection, overseeing their leads, and monitoring dashboards for organizational health – all from one platform.
EFOQUS also incorporated Microsoft Power Platform to extend and customize Call2Recycle's Dynamics 365 environment. This includes using Power BI for advanced data visualization and analytics, and Power Apps and Power Automate to connect data sources and automate workflows.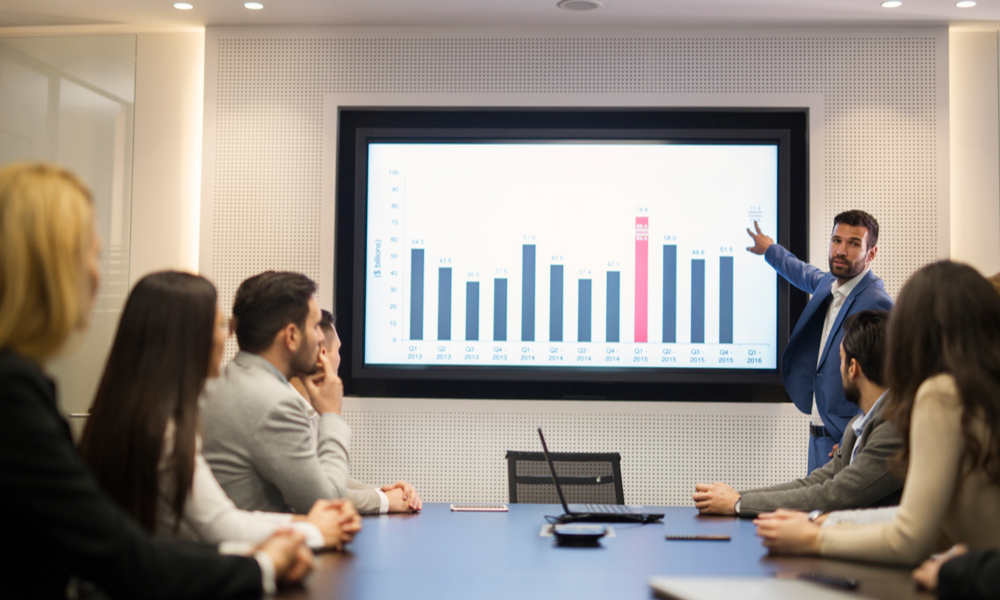 The Results: A CRM and ERP System that Delivers that 'Deep Exhale' Feeling
To put it simply – the new CRM and ERP system works for Call2Recycle.
Right away, Call2Recycle was able to save time and money from the increased operational efficiency its new solution afforded it. Instead of spending days each month working on manual billing processes, for example, that process has now been automated. Streamlining operations in this way naturally means reducing costs, but Call2Recycle will also see financial savings when it comes to technology expenses. The new system will save roughly $25,000 a year in fees, licensing costs, and hardware support.
Since implementing Dynamics 365, data is no longer siloed – this was an important requirement for Call2Recycle's new CRM/ERP system. Having data readily available may seem like a small request, but having access to real-time data means changes or trends in revenue, customers, or anything can be quickly spotted and acted upon. Previously, staff would have to go through 'gatekeepers' to obtain data, which in itself can be laborious and time-consuming. Now, Call2Recycle has numerous self-service options and dashboards to see the data for themselves, whenever needed. As Call2Recyle grows and adds more staff, this will only become more important.
And speaking of growth – not only does Call2Recycle have a new functional solution that fits its specific needs, now, Call2Recycle knows the solution is flexible and scalable enough to evolve with the organization as it grows. Given the ever-increasing demand for batteries (think rechargeable power tools, e-bikes and scooters, battery-powered electronics, etc.) and the public's greater awareness of the need for safe, environmentally friendly ways to deal with end-of-life batteries, Call2Recyle is poised to continue its massive expansion well into the future. Thanks to its Dynamics 365 CRM and ERP system, Call2Recycle is well-positioned to take full advantage of that growth.

Working with EFOQUS
"We worked with several rock star developers at EFOQUS. The team is outstanding, with supply chain experience, relevant contacts, and other resources that we needed."
– Rob Latham, E-Bike Program Manager at Call2Recycle.
By taking a deep interest in Call2Recyle's current needs and future goals, EFOQUS was able to work with the Call2Recycle team to develop the best solutions possible to support their work and better position the organization to achieve all of its goals. Want to see how EFOQUS can give you that same 'deep exhale' feeling and help you achieve more? Get in touch today!